Tom Draughon Bio & Discography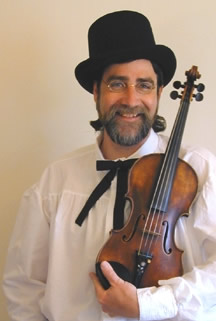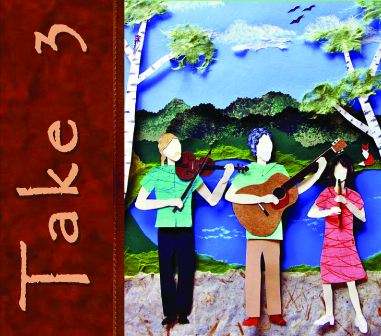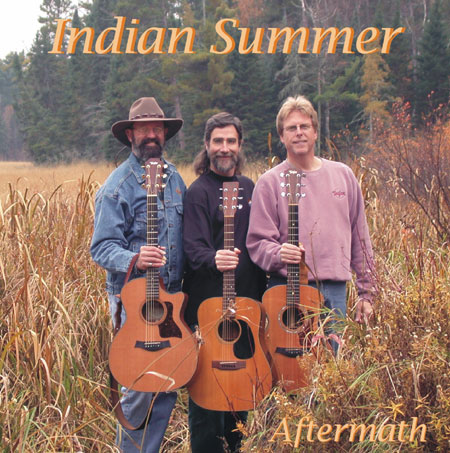 Click HERE for Tom's PROMO PAGE
Tom Draughon is the owner of and executive producer for Heartistry Music, a record label devoted to music and artists of the Lake Superior region.. A notable performer and enthusiast of acoustic music, Tom plays a wide variety of instruments, including guitar, violin, banjo, and piano. He has performed with Tom Paxton, Bryan Bowers, John McCutcheon, Randy Sabien, and Molly and the Makers and appears as a session musician on over 25 recordings as well as on his own CDs "The Fox", "Kids on the Mountain", "Indian Summer", and "Second Wind". Tom performs solo, with his new acoustic trio, Take 3, with Laura Berlage, and even sings French with a dead fox on his head with his acapella vocal group Sons of the Voyageur. He also currently serves as Adjunct Lecturer in Music (guitar, banjo, mandolin and fiddle teacher) at Northland College in Ashland, Wisconsin. Click here for BIOGRAPHY: MORE ABOUT TOM
DISCOGRAPHY Tom appears on all of these great recordings:
Way Up North
"Way Up North"
Guitar, Lead & Harmony Vocals
(Out of Print)

Hungry Hill
1995
HHRCD001

Tortoise Humor
2004
THR1004

Tim Chauvin BMI
2003
GHM0301

Tortoise Humor
1997
THR1001

Tortoise Humor
1999
THR1002

Pearl May Music
1995
004-2


Kevin McMullin
1995
N25381

Pearl May Music
1999
007-2

Kevin McMullin
2003
N25384

Pearl May Music
1990
001-2

Bright Mtn. Books
1989
BMB-36-61

Pearl May Music
1989
002-2

Joe & Karen Holbert
"Appalachian Saga"
Guitar & Banjo
(Out of Print)

Treeblow Music
1988
TBM101

Upstream Records 1988
UP887

Northland College Voyageurs
"Open Horizons"
1st Tenor
(Out of Print)

Sigurd Olson Institute
1979
CL-170
(37351)

Various Artists
"A Simply Folk Sampler"
Wild Oats
Guitar and Vocal
(Out of Print)

WI Public Radio
1983
41061

Les Fils du Voyageur
"Les Fils du Voyageur"
1st Tenor
Engineer / Producer
(Out of print)

Otis Progeny
1997
Heartistry Music 2002

éire arts
EACD001

Northland College Voyageurs
"The Voyageurs"
1st Tenor
(Out of print)

NorthWord Books Inc.
1981
ISBN
0-942802-69-1

Bay City Four
"Hair Today, Gone Tomorrow"
Barbershop Quartet
1st Tenor
Engineer / Producer
(Out of print)

Heartistry Music
2001

Freeze Productions
2002

Tom Has Appeared At These Fine Venues:

Weber Music Hall, UMD

Belle Chere Festival, Asheville, NC

Lake Superior Big Top Chautauqua

Mabel Tainter Theater,
Menominee, WI

Overture Center, The Playhouse
Madison, WI

Grand Theater, Wausau, WI
(with Tom Paxton and with Bruce Burnside)

Mitchell Auditorium,
College of St. Scholastica

Thomas Wolfe Auditorium,
Asheville, NC

ESPN Great Outdoor Games

A Prairie Home Companion

Edinburgh Folk Festival
Edinburgh, Scotland

Mountain Dance and Folk Festival, Asheville, NC

MN Public Radio Morning Show

Barron Arts Center, Barron, WI

Shawano Folk Festival
(with Tom Paxton and with Take 3)

Two Harbors Folk Festival, Two Harbors, MN

WOJB Concert Series
(with Tom Paxton)

Fiddlers Grove, Statesville, NC
(with Don Pedi)

Festival du Voyageur,
Winnipeg, Manitoba

Great Northern Bluegrass Festival, Mole Lakes, WI

Enzion Theatre, Orlando, FL

McDibb's, Black Mountain, NC

Bob Dylan Festival, Duluth, MN

The Coffeehaus, Northland College

LCO Casino (With Randy Sabien
and Kevin McMullin)

Iron World, Chisolm, MN

Ashland Folk Festival, Ashland, WI

StageNorthl, Washburn, WI
BIOGRAPHY: Tom Draughon is the real thing. Born in North Carolina and raised in the mountains of Virginia and West Virginia, there is no finer performer of traditional Appalachian music. A consumate instrumentalist, Tom renders authentic fiddle tunes, banjo songs, flat and finger-picked guitar styles combined with clear vocals to bring the mountains to you. His experience in other genres of traditional music and his virtuoso guitar technique bring a unique polish to his performances. Tom has performed and recorded with such artists as Patrick Sky, Tom Paxton, Don Pedi, Bruce Greene, Randy Sabien, Kevin McMullin, Bruce Burnside, Sheila Adams, Jim Taylor, Timmy Abell, and many others. His latest CD with his trio Take 3 is finished and due for release in early 2012. Tom is the founder, owner and executive producer of Heartistry Music.
Tom was born in North Carolina. The son of a jazz pianist, Tom quickly took to music, singing and playing ukelele by age 5. Tom was captivated by the Beatles' first appearance on the Ed Sullivan show, and by age 9 was performing on teleramas. Tom has always had diverse musical interests and has been influenced by many genres from Bach to R.E.M. Tom took a keen interest in traditional folk music while still in high school in the early 70's, idolizing Doc Watson, John Hartford, the Red Clay Ramblers He also took a keen interest in instrumental fingerstyle guitar, revering such artists as Leo Kottke, John Renbourn, John Fahey, Bert Jansch, Robert Johnson and others.
Tom performed throughout his his high school and college years, writing guitar instrumentals, and performing many traditional tunes and songs as well as writing and arranging for his bands Wild Oats and Second Wind. Though he graduated from Northland College with a B.S. (you know what THAT stands for ... ), he continued to perform throughout Wisconsin with these bands and as a solo artist. Wild Oats can be heard on Wisconsin Public Radio's album, "A Simply Folk Sampler".
Moving back to North Carolina to live in the Appalachian Mountains in and around Asheville, Tom began playing and performing with mountain dulcimer virtuoso Don Pedi and many others including Jim Taylor, Patrick Sky, Bruce Greene, Martin Fox, David Wilcox, Sheila K. Adams, Timmy Abell, Michael Garner, Joe and Karen Holbert, David Skinner, and more. While in Asheville, he recorded his album, "Second Wind", as well as recording with Don Pedi, Jim Taylor, Sheila K. Adams, Bruce Greene, and Joe & Karen Holbert. He also created and hosted the Public Radio program "Second Wind" on WCQS, The Mountain Air Network, where he hosted and interviewed many well known folk music celebrities. Many performed live on his show.
Upon moving back to the Lake Superior region in the early 1990s Tom helped form the band Way Up North, resurrected the vocal group Sons of the Voyageur, and founded the record label Heartistry Music with the release of his CD "Kids On The Mountain". Heartistry Music now represents Tom and multiple other artists from the area.
Tom now resides in northern Wisconsin by Lake Superior, where he still performs, records and produces for Heartistry Music and organizes a series of folk dances. Recent collaborations include forming and recording the "Folk Nouveau" trio Take 3, recording with Bruce Burnside and Kevin McMullin, singing music of the Voyageurs, and performing at select venues throughout the US.

BACK TO TOP OF PAGE