Duck For The Oyster
Larry Stelter, Bruce Qualey, Kevin McMullin, Tom Draughon, Kathy Brihn, Karen Kaufman

Click the photo above for a high-resolution print-quality photo.
This page is BRAND NEW! We will be posting more content ASAP. Please visit again :)
We will be playing and dancing soon near YOU! Click HERE for our schedule.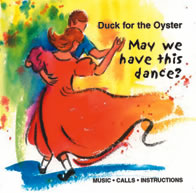 The Ducks have 2 great CDs. To preview and / or buy CDs click on the CD images above.
Page Updated 6/16/2010